Games to pass time during an isolation
THESE ARE CHALLENGING TIMES…
As the global spread of COVID-19 causes more people to social distance and self-quarantine, keeping ourselves entertained in our homes will likely become its own challenge. Kids are about to stay home from school for the foreseeable future, while parents are asked to stay out of the office. Even though this involuntary time away from work does sound like fun on the surface, it can also be a source of some stress and adjustment.
What can we do with all this free time to make sure our mental health remains intact while we face this adjustment within our family units?
Of course, there's binge-watching TV, spending time on our devices, or video games. Eventually these forms of distraction can lead to even further isolation. After all, this should be a time when we also take the importance of our mental health into account. If you would like to do something that involves interacting with others in a meaningful way, while doing something positive to improve your mental well-being, playing a board game might be the perfect activity for the weeks ahead. Not only will it help keep up your spirits, it can also provide you with an opportunity to take your mind away from the stresses all around us.
Here are my top suggestions for games that will be guaranteed to keep you and your family entertained for the weeks ahead: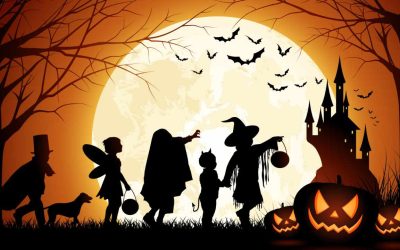 facebookInstagramFall sure was beautiful this year in Manitoba...But now that most of the leaves have fallen to the ground, the temperature is suddenly dropping and nightfall comes earlier. We can all sense the time that is upon us: Halloween!  And what a fun time it...
read more