We're Moving!
We are currently closed while we move to our new location. Don't worry, it's right across the street! We will now be located at 211 Bannatyne Avenue, Suite 105. We are aiming to be open mid-January, the exact date will be announced here and on our social media when it's locked down.
Thank you for all the great times over the last couple years, we hope to see you soon in our new space!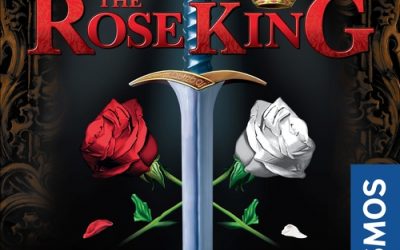 In this strategic game, one player commands the House of York and the other, the House of Lancaster. The players use their power cards to bring territories under their control, aiming to keep their territories as contiguous as possible. Who will be crowned England's new king?
This classic game is a wonderful choice for 2-4 players that do not want to learn too many rules but still enjoy a deeper strategy game. Each player tries to gain influences over 3 casts in Japan by placing a chip on the board with the goal of surrounding and...
This is a cool 2-Player game with neat components and enough strategy to make you want to play it over again. One player takes the role of a Dinosaur mother who tries to protect her young from a group of scientists, controlled by the other player. Both players choose...
The week's events
Mon

Monday

Tue

Tuesday

Wed

Wednesday

Thu

Thursday

Fri

Friday

Sat

Saturday

Sun

Sunday

January 16, 2017

January 17, 2017

N/A: HAPPY HOUR TUESDAY - $4 off Pitchers of Draught and Sangria and $1 off Draught Pints and Sangria Glasses after 3:00 pm

$4 off Pitchers of Draught and Sangria and $1 off Draught Pints and Sangria Glasses after 3:00 pm

January 18, 2017

3:00 pm: WINE NIGHT WEDNESDAY - 25% off Wine by the bottle after 3:00 pm

25% off Wine by the bottle after 3:00 pm

January 19, 2017

11:00 am: THROWBACK THURSDAY - $5 Gaming Fees All Day

January 20, 2017

January 21, 2017

January 22, 2017