Great food and great games makes for a great time
Across The Board Game Café is Winnipeg's grand and beautiful place for all things board game related.
Located in the city's historic Exchange District, it features a fully licensed restaurant, an extensive board game store and access to a game library of 1600+ titles.
Reservations are welcome but not required.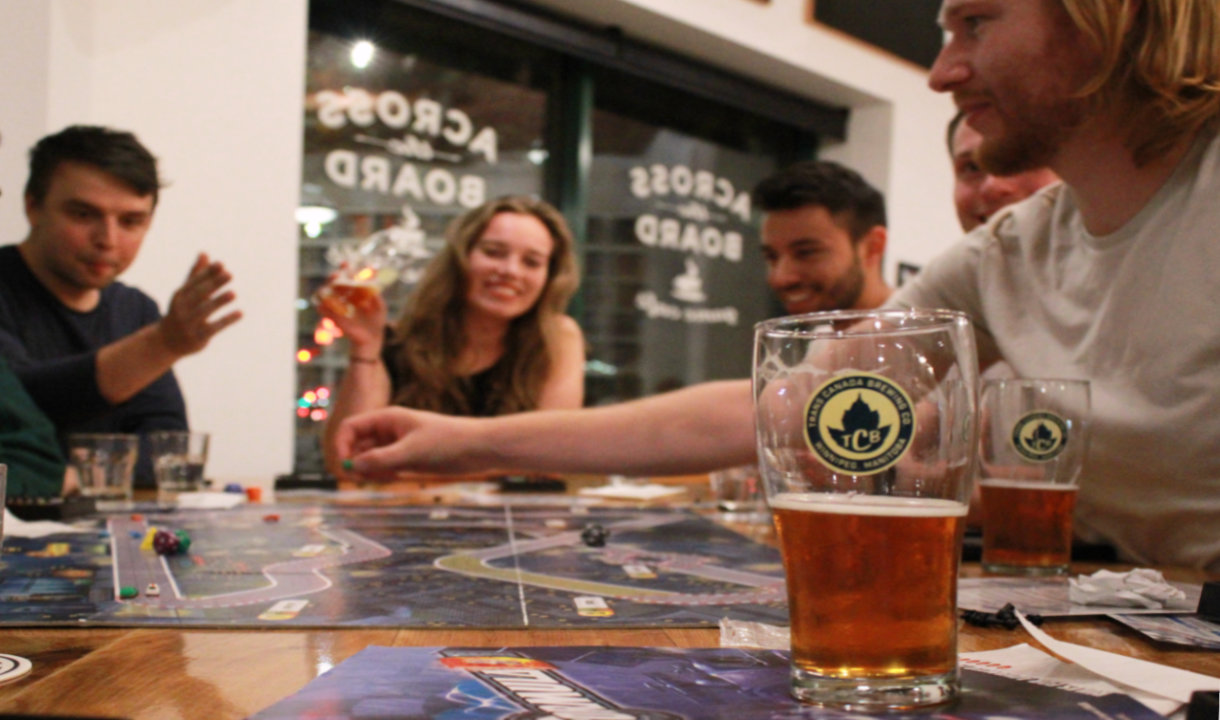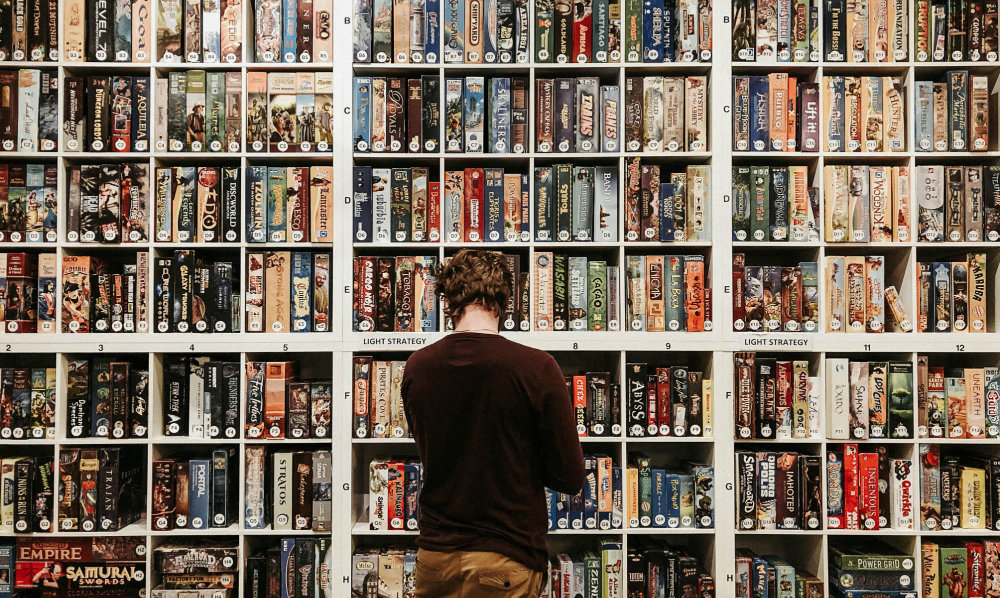 Our massive board game library has something for everyone, from solitaire games to party games. No matter your age, or interest, we will make certain to find the right game for you.
Play as many games as you like for
Children 12 and under:  $6 / person
We offer a wide selection of freshly made bistro-style menu items that will satifsy any craving.
Our licensed bar feaures a variety of local beers as well as tasy cocktails and wines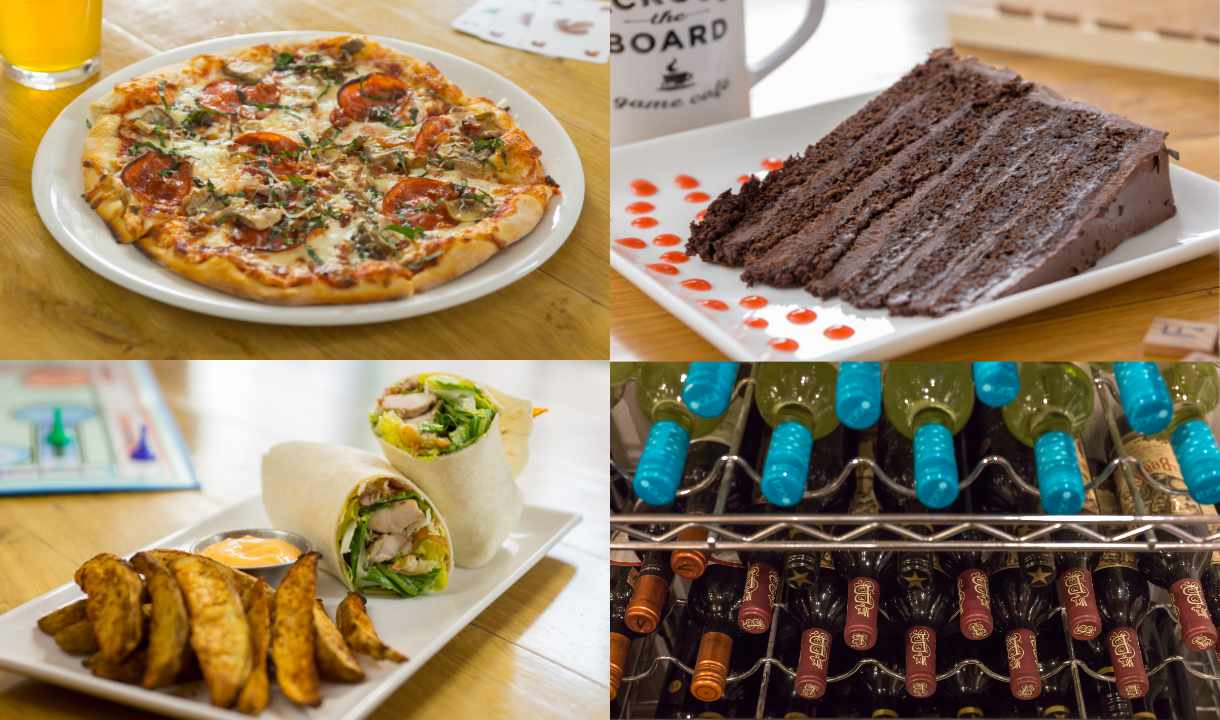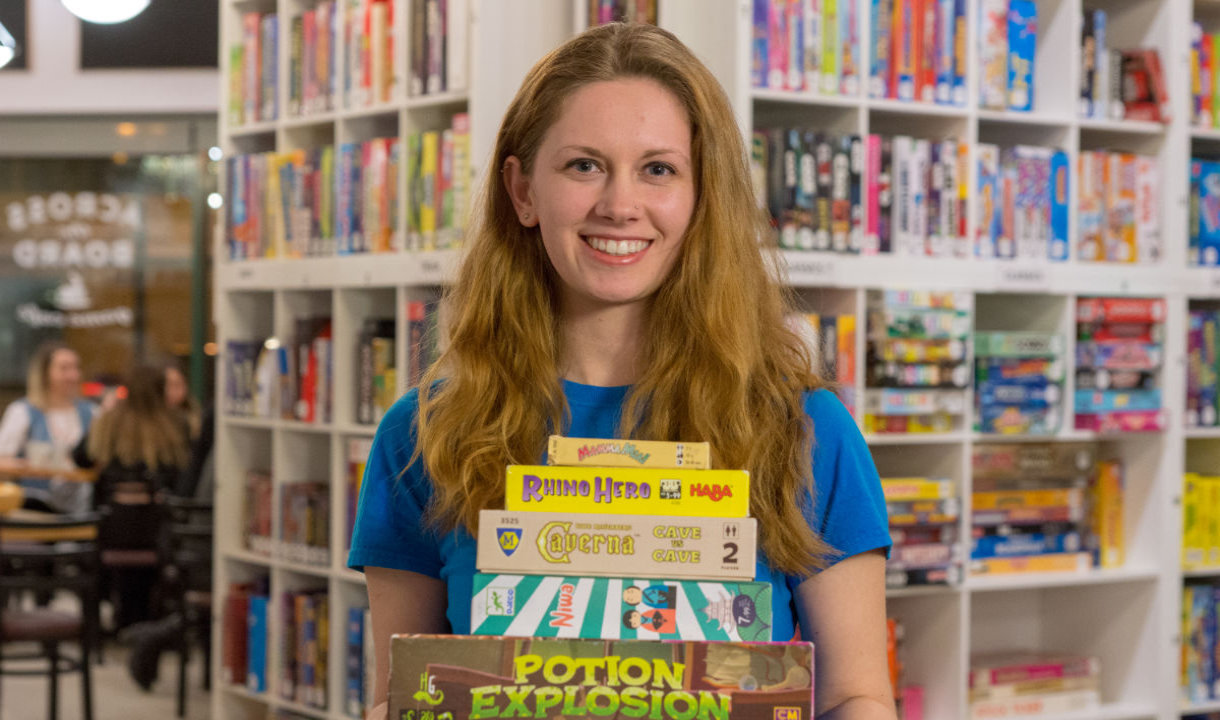 Not sure what game to choose? Don't feel like reading the rulebook? No problem.
On evenings and weekends we have dedicated game experts on site who are more than happy to suggest adn explain a game for your table. Don't be intimitaded by the scope of choices. We'll make sure we will find you something that suits your group.
Family Friendly
Our facility is a great place for the whole family. No matter what age you are, you will find a warm and welcoming atmosphere.
Game Masters on Site
Nobody loves reading rule books. On evenings and weekends we have game masters on site to help you discover new games.
Wheelchair Accessible
We are located on the main floor with plenty of access and a large space. We also feature gender neutral washrooms
Great for Large Group Outings
We offer board game related teambuilding and group packages as well as a stunning space for large events of any kind.
Special Events
We host many different kinds of special events every month. Make sure to check out event calendar
Great for Schools
Board games are a great learning tool and teach social interaction. We offer a safe and fun space for field trips.
Frequently Asked Questions
What does it cost to play games?
We charge $10 per person to play as many games as you like. Children 12 and under pay $6 per person. The fee is not per game but per visit.
How long are we allowed to stay?
You are able to reserve a table for up to 3 hours. During slower times (usually weekdays) you might be able to stay longer if your table is not needed for other customers. Please check with your server first.
Is there someone who will teach us a game?
During the evening and weekend service we have 'Game Experts' who are happy to come to your table to teach you a game or make recommendations.
Do you serve food as well?
Yes we do. We have a full kitchen with many tasty options. Anything from snacks and entrees to deserts. Either for sharing or single meals. Check out our menu.
Is this an appropriate place for children?
It most certainly is. We are family friendly and offer games and menu options that are great for kids.
What if I don't want to play games, but just want to enjoy your food?
That is no problem. You will only have to pay for the games if you actually play any. Feel free to come by for our delicious food or beverages.