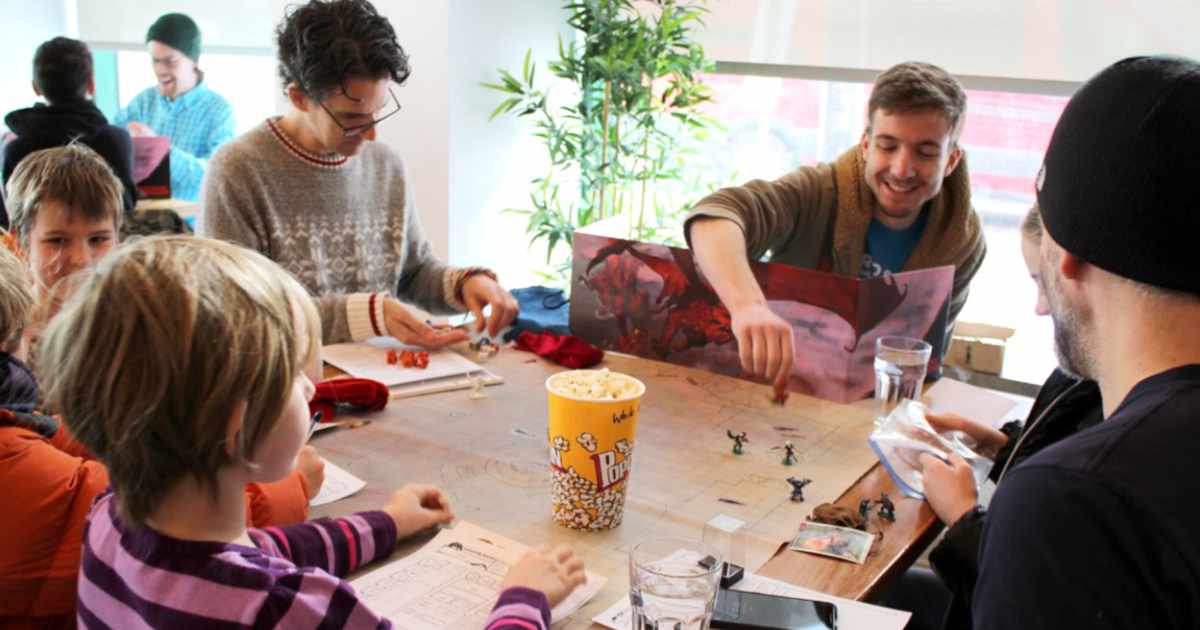 3 hours of D&D from 2pm to 5pm.
Recommended age is 8 and up.
Parents or family members are more than welcome to join the adventure!
(additional ticket purchase required)
Across the Board Cafe follows provincial COVID-19 guidelines.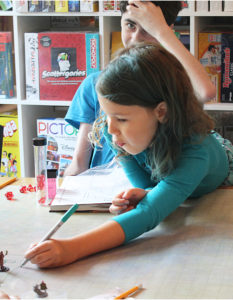 Are you and your family interested in the fantastic world of D&D? Maybe you all love it already and is looking for a good group to join? Across the Board is proud to present Family D&D! Our experienced dungeon masters run adventures with families in mind. The events are extremely beginner friendly and you don't need to bring anything but your enthusiasm and creativity.
A ticket comes with three hours of gaming experience as well as all gaming supplies.
Please guarantee your spot at a table by buying a ticket below.
What is Dungeons and Dragons?
D&D is a game of unlimited possibilities! A dungeon master at the table prepares and narrates an immersive fantasy story for you and the other players to interact in, solving puzzles, persuading nobles, fighting baddies, and much more! Every time a player tries something risky, they must roll a die to see if they succeed or not, adding some chance to the mix. Each player role plays, acting out their own created character, each with their own quirks and strengths that can influence the rolls on the dice. That is why D&D is often called a role playing game. Easy rules to learn, memories hard to forget, come try it out at Across the Board!
If you have any questions, please contact Nick Mann at [email protected].