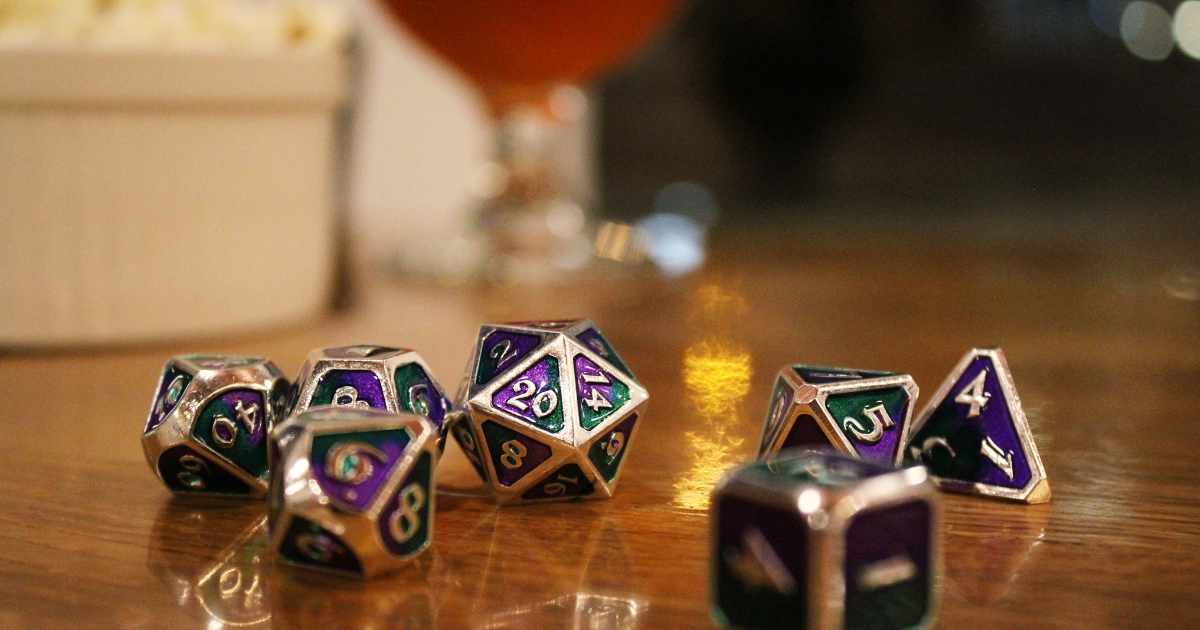 Across the Board is proud to host regular Dungeons and Dragons sessions on Thursdays! This event is perfect for anyone who wants to try to the game or just find a place to play the game regularly.
What is Dungeons and Dragons? D&D is a game of unlimited possibilities! A dungeon master at the table prepares and narrates an immersive fantasy story for you and the other players to interact in, solving puzzles, persuading nobles, fighting baddies, and much more! Every time a player tries something risky, they must roll a die to see if they succeed or not, adding some chance to the mix. Each player role plays, acting out their own created character, each with their own quirks and strengths that can influence the rolls on the dice. That is why D&D is often called a role playing game. Easy rules to learn, memories hard to forget, come try it out at Across the Board!
Our sessions are extremely beginner friendly as the dungeon masters would be happy to guide you through the game. We would be happy to print you a character and lend you dice if need be. Feel free to bring your own character, though different dungeon masters may need characters of a specific level.
Our regular $10 gaming fee does apply for this event.

We have also created a Facebook Group for this event to share updates and conversation.
Join it here:
DUNGEONS & DRAGONS ADVENTURES GROUP
*Be respectful, Dungeoneers. Dungeons and Dragons is a diverse game for a diverse and accepting audience. Across The Board has zero tolerance for abusive or disrespectful behaviour.*
For more information please contact [email protected]