Tuesday – Thursday and Sunday
11am – 10pm
Friday and Saturday
11am-12am
Monday – Closed
211 Bannatyne Ave
(Main and Bannatyne)
(204) 691-3422
$2 parking available after 6:00PM
Game Of The Week
SPINDERELLA
Move your ants across a forest while trying to evade the spiders from above.
A very charming game for 2-4 players, ages 6 and up. Great for children, families or the young at heart.
PIC-OMINO
$19.99

 (Regular 24.99)

Light but addictive dice rolling game for 2-7 players.

Try to get the most worms at a chicken BBQ.

A push your luck game that is fun for all ages.
Weekly $10 Lunch Special
ATB Casserole.
Made with bratwurst sausages, bacon, veggies and potatoes. All served with local baked toast. Only $10
Fresh and delicious!
Board Game Mingle Night
TUESDAY, May 2nd; 6-9PM
Looking for new friends?
Come join us for our bi-weekly mingles night.
A great way to meet some wonderful people over fun games.
GAME TALK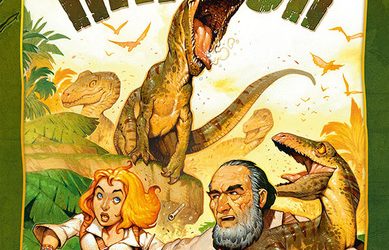 This is a cool 2-Player game with neat components and enough strategy to make you want to play it over again. One player takes the role of a Dinosaur mother who tries to protect her young from a group of scientists, controlled by the other player. Both players choose...
The week's events
Mon

Monday

Tue

Tuesday

Wed

Wednesday

Thu

Thursday

Fri

Friday

Sat

Saturday

Sun

Sunday

April 24, 2017

April 25, 2017

3:00 pm: HAPPY HOUR TUESDAY - $4 off Pitchers of Draught and Sangria and $1 off Draught Pints and Sangria Glasses after 3:00 pm

$4 off Pitchers of Draught and Sangria and $1 off Draught Pints and Sangria Glasses after 3:00 pm

April 26, 2017

3:00 pm: WINE NIGHT WEDNESDAY - 25% off Wine by the bottle after 3:00 pm

25% off Wine by the bottle after 3:00 pm

April 27, 2017

11:00 am: Family Thursdays - $5 Kids' Meals

Every Thursday all items on the Kids' Menu are just $5! (Must be 12 or under)

April 28, 2017

April 29, 2017

April 30, 2017